Greyson now weighs 13lbs 15ozs!! Great news, the doctor officially said he is no longer Failure to Thrive!!! He is such a wonderful little guy with the most expressive face I have ever seen.
Soo Cute!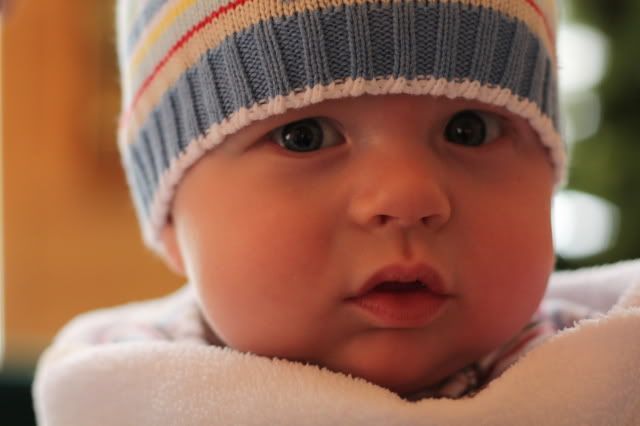 Check this one out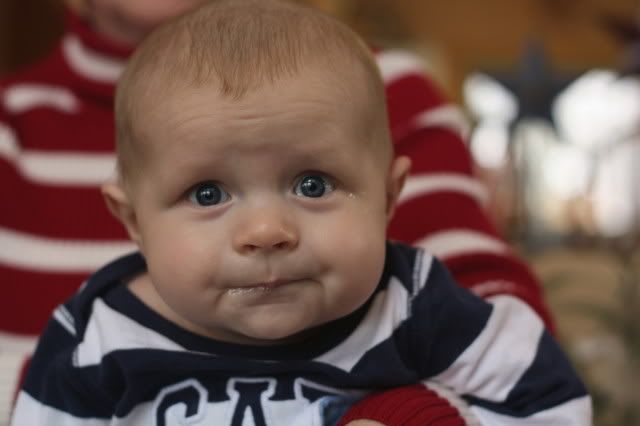 This one just cracked me up! And no this is not the normal reaction he has looking at his mom! Well this is what he looked like when I came home with my braces :)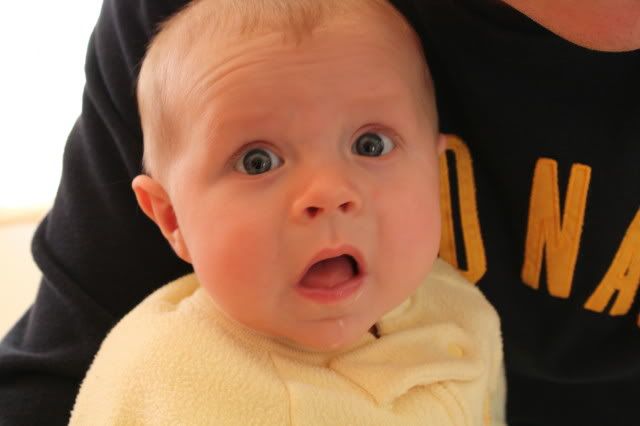 Rory I think has a crush on his teacher. I would never draw attention to it or anything like that. But the other day Rory came home and asked me if he could write a note to his teacher. Ok great! Well he wanted to make sure he did it his very best. He also wanted to draw picture of her with "her pretty blond hair", so he said "mom find me a yellow crayon so I can make her hair pretty". So he put it in an envelope and gave it to her. Today Rory came home and was telling me about how his teacher has the same jacket as I do and that she looks pretty in it. She has blond hair and it is very pretty. He is just so darn cute!!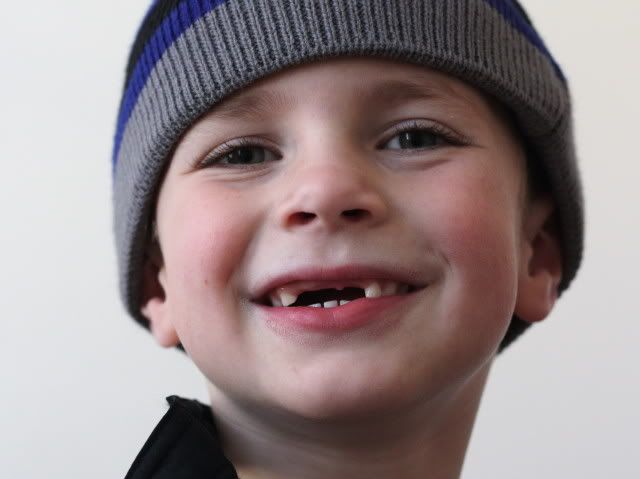 All ready for the snow! Wait, somethings missing....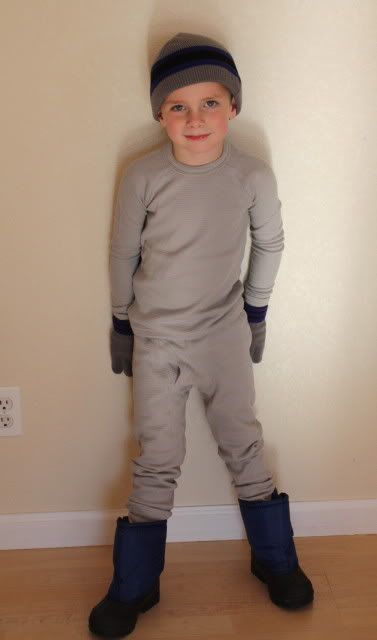 A look I am sure to get more and more of as he gets older. Were you talking?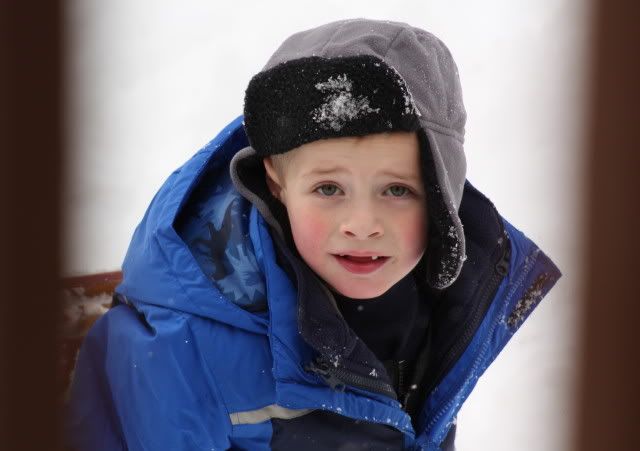 Wyatt has us in tears sometimes with the crazy things that come out of his mouth. "Mom spiders eat snakes, watch out" or "Mom, that scratch on my leg came from a shark". He seriously keeps us in stitches.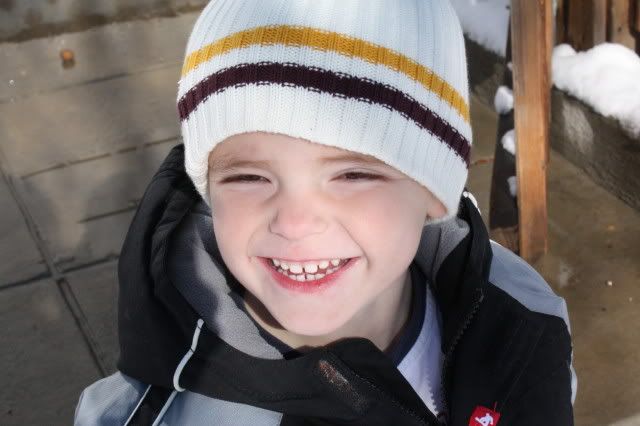 Frozen Wyatt-sicle